Futbol Club Barcelona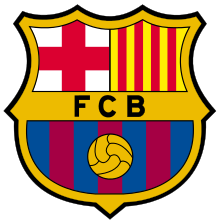 Barcelona (Catalan: Futbol Club Barcelona) or called Barcelona or another familiar name in the Barça (Catalan: Barça)is a Spanish professional football club. Located in the city of Barcelona. Catalonia, Spain play in La Liga.
FCB is short name of BARCELONA FOOTBALL CLUB. Barcelona is one of the most supported teams in the world, and has the largest social media following in the world among sports teams. Actually FCB is one of three founding members of the Primera Division.
Barcelona became the first Spanish club to win the continental treble consisting of La Liga, Copa del Rey, and the UEFA Champions League, and also became the first football club to win six out of six competitions in a single year.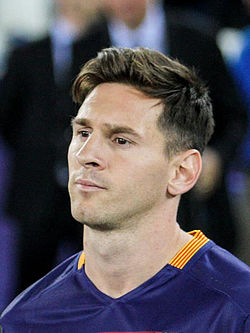 Lionel Messi holds the record for all-time top-scorer for Barcelona.
Lionel Messi Quotes:
- You have to fight to reach your dream. You have to sacrifice and work hard for it.
- I want to concentrate on winning things with Barcelona and Argentina. Then if people want to say nice things about me when I have retired, great. Right now, I need to concentrate on being part of a team - not just on me.
- When the year starts the objective is to win it all with the team, personal records are secondary.
- The truth is that I don't have a favorite goal. I remember important goals more than I do favorite goals, like goals in the Champions League where I had the opportunity to have scored in both finals I have played in. Finals in the World Cup or Copa del Rey are the ones that have stayed with me for longer or that I remember more.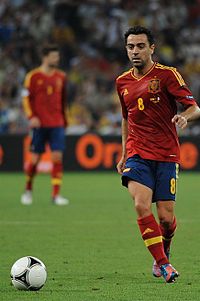 Xavier Hernández holds the record for most games played for Barcelona.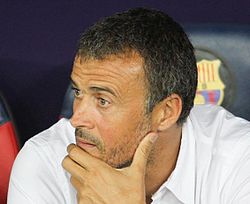 Luis Enrique is the current head coach.
Hightlight Football : Barcelona
RRayo Vallecano vs Barcelona 1-5 Extended Highlights on March3, 2016
FC Barcelona training session: open preparations for Arsenal visit

Cristiano Ronaldo Vs Lionel Messi: Respect Moments

Messi has this look when he smiles. Like a little kid who just smeared shit on the walls and is being questioned by his mom.

UEFA Champions League UEFA Club Competitions betting odds, and this time it's on FC Barcelona and Bayern Münich who both won the first leg. As a results, Barcelona won 5-3 against Madrid and Bayern Münich won 1-0 against Benfica. If you'll place bet odds, keep checking in the enhanced promotion from msbobet-online.com and also you can place live bet via sbobet mobile app that's easy way to access across the server.